Moving with the Elements
Mountain Retreat
Escape to the mountains and reconnect with yourself and your dreams.
September 28-October 1, 2023
Seven Springs Retreat
Maryville, Tennessee
Let go of your limiting thoughts during the fire ceremony and nourish your love and kindness for yourself during the gong bath. You will be enriched by the power of body movement, nurtured with healthy meals, and have time for massages and journaling.
Enjoy activities such as:
Fire and sharing intentions
Somatic therapy fundamentals: Why, What, How
6 Elemental movements: shift, awareness, acknowledgement, Express and connect
Intentional fire circle and ceremony
Balancing the elementals and chakras through movement
Enjoy the cooler days with
nature's elemental movements for
release and balance.
Includes 3 nights lodging, 8 meals, full retreat plus fire ceremony and gong bath
Shared Yurt
$695.00
Early Bird price: $600.00
Private Yurt
$895.00
Early Bird price: $800.00
Early Bird pricing good through August 1, 2023.
Please register with the form below.
REGISTER: WildHeart Expressive Movement Mountain Retreat
September 29, 2023 to October 1, 2023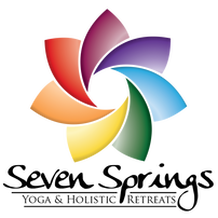 Massages, nature walks, and other extra activities are not included in your registration fee, but are available during the Retreat. There are times set aside Friday and Saturday for you to enjoy these activities.
Find details about accommodations, retreat center rules, and optional services here.